blog
---
New Stencil Decks
November 20, 2012 16:05 - almost 6 years ago
We made a new batch of stencil decks for the fans of real wear. We use only ink in various layers producing a unique design for each deck. The wear is super realistic mixing the colours and leaving behind the ink in the curb. The plies are Yellow, black, red, black, and orange. The deck underneath the graphic is fully laquered to ensure lifetime and pop tradicional from Yellowood.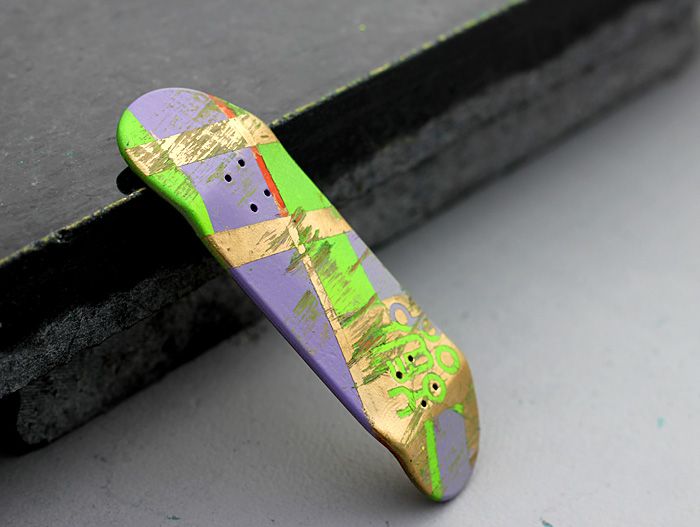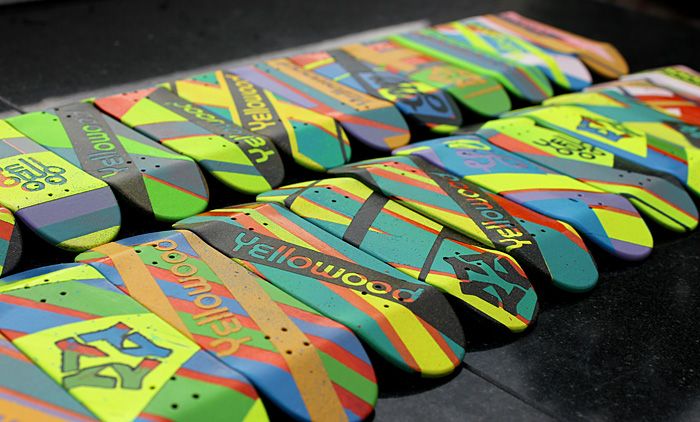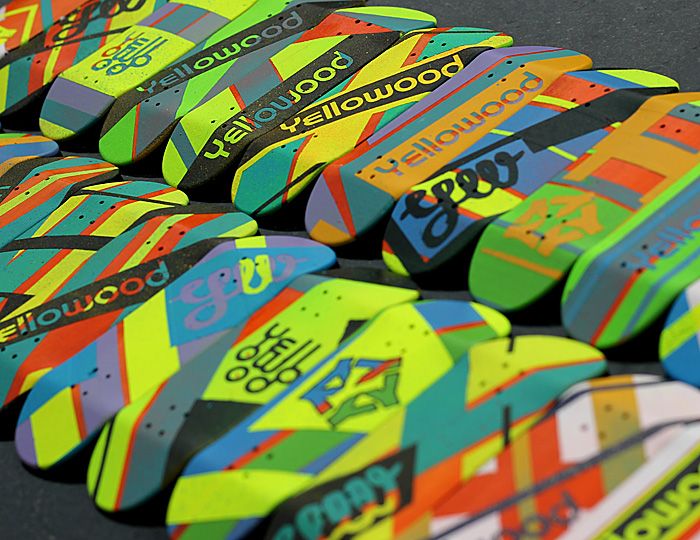 comments
---
0 - Alex Moenssen

aka

Bzfgocl Bzfgocl
November 28, 2012 05:30 - almost 6 years ago
Sick dude, i have some fingerboarding videos on YouTube. I'm going to make an unboxing when I get the Yellowood I ordered. Here is my YouTube, I live in the USA. http://www.youtube.com/user/alexandermoenssen?feature=mhee
1 - Nicolas

aka

Colette Frewen
January 14, 2013 16:55 - almost 6 years ago
where could we get those???
Go Back to the top
|
all blog items
You need to login to post a comment.